I attended a friend's wedding about a month and a half ago, and I must say, theirs was rather unique but not in a strange way. I would use the term colorful to describe them.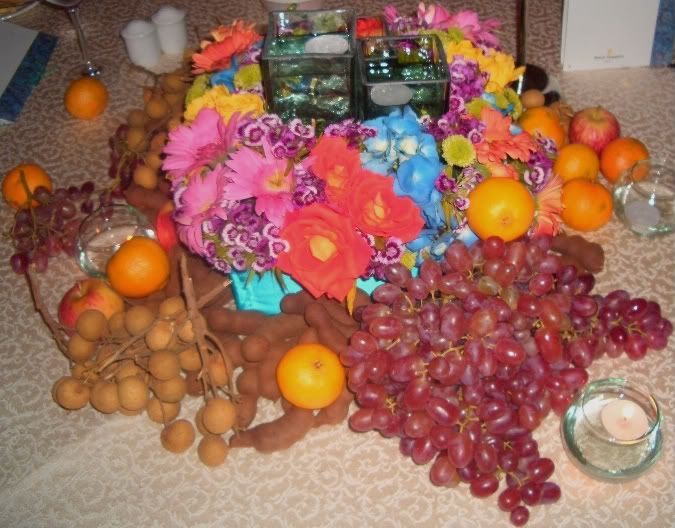 You can tell right away how colorful they are by the centerpiece they chose for each table.


This actually served as an appetizer as well. Excellent choice of fruits too... I particularly enjoyed the sweet tamarind. The dishes were colorful too!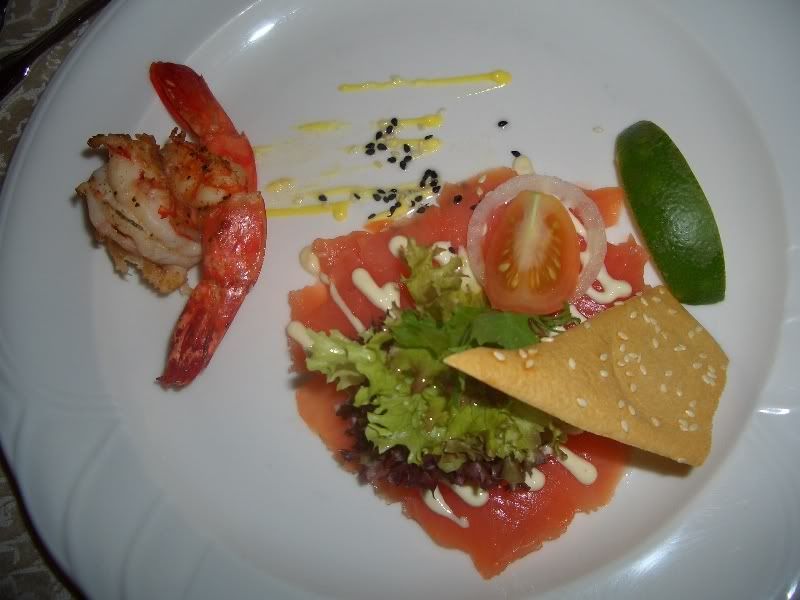 Smoked Salmon and Grilled Tiger Prawns served with Mesclun Greens and Sesame Aioli
They even threw in something with an earthy color.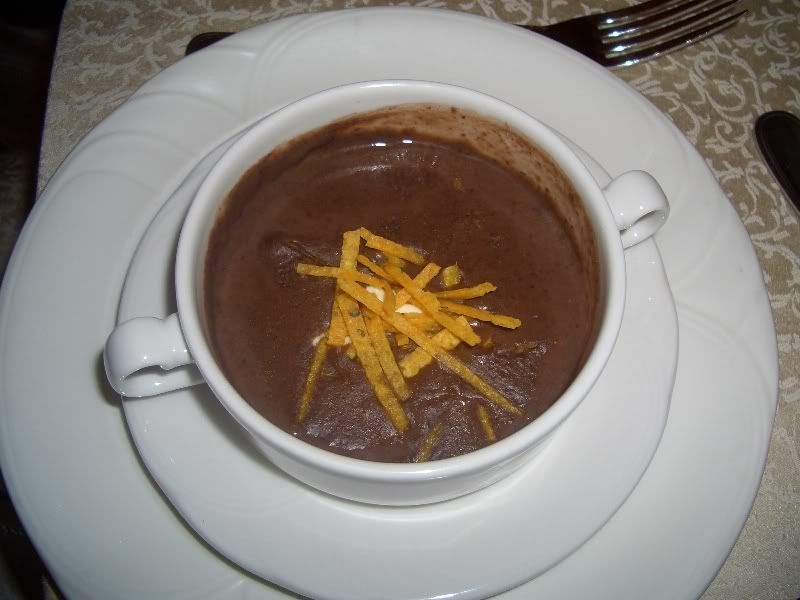 Black Bean Soup with Tortilla Strips, Crushed Black Pepper and Sour Cream
I loved this!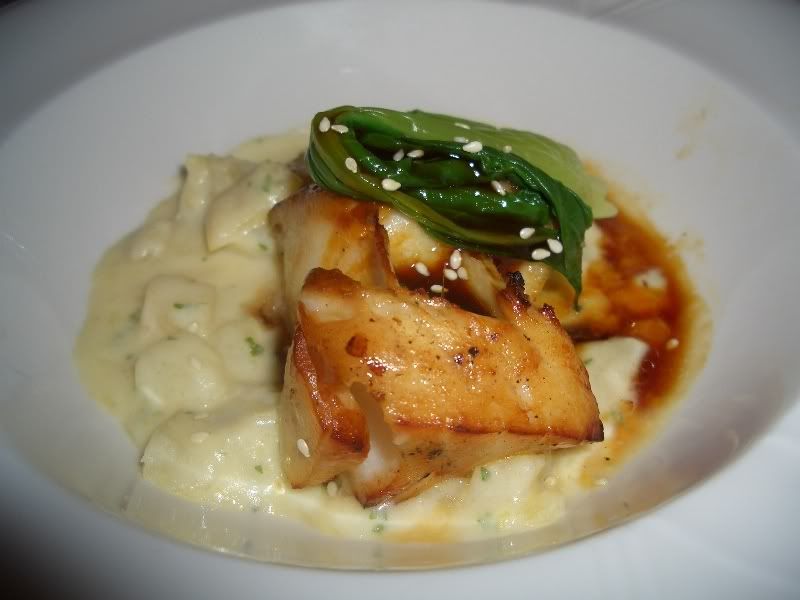 Caramelized Gindara Fillet on Sweet Potato Ragout, Ginger Pakchoy and Sesame Mirin Sauce
A little sherbet to wash the taste of fish away.
And the main dish...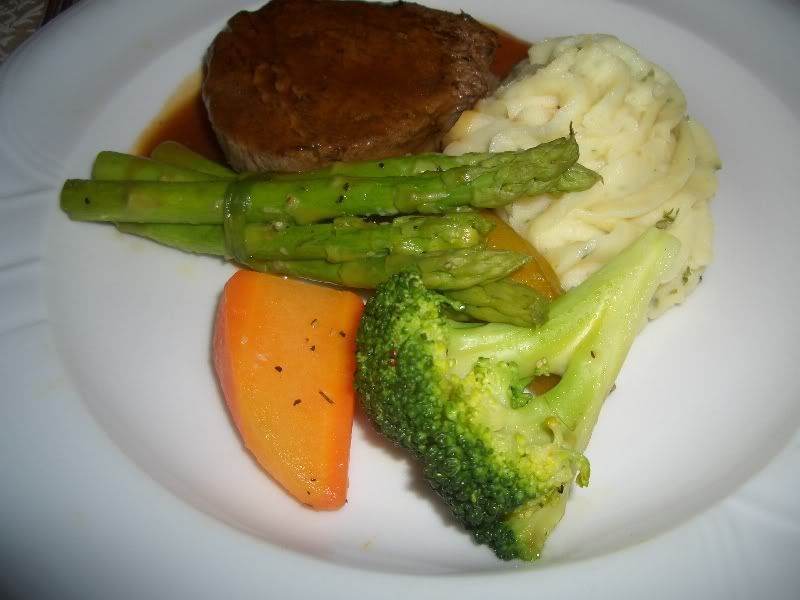 Australian Tenderloin, Potato Crush with Herbs and Olive Oil, Green Asparagus, Baked Pumpkin and Broccoli

The perfect end to a perfect meal...
Banana Crumble with Stewed Fruits

I'd have to say that none of these delights were as colorful as the couple themselves. They were able to stamp their personality throughout the wedding celebration from the photo board that welcomed the guests at the function room lobby to their favorite 80's songs playing in the background during dinner.
Is that a cool photo board or is that cool? (I'm merely trying to model the board hehe...)
A photo that shows just how colorful the newly weds are...
Here, Kit laughs as she reveals the secret to her light-footed gaiety: sneakers.
PhotoHunt