It's Mother's Day! Happy Mother's Day to all moms out there!
Here's my mom, and she's my date last September 5, 2003 at the
Manila Hotel
. The day I took my oath as a licensed Physical Therapist.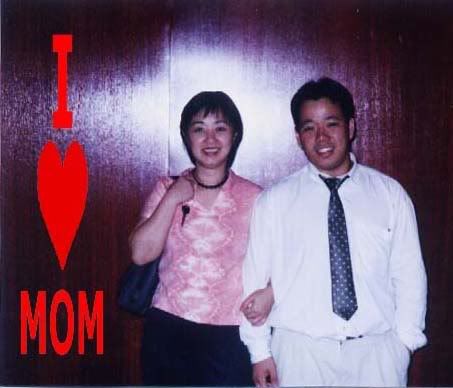 We don't always see eye to eye on a lot of things, but she's always supported me. Yes, sometimes grudgingly, much like
Marlin having difficulty seeing Nemo let go of his training wheels
. But moms will be moms right?
I remember on the way home, I got a pretty scolding for wearing the lousy shirt I'm wearing.
A cotton shirt will never look formal, it will crumple when you move.
See mom? I remember what you tell me.
Things like this happen all the time because she loves me, I know that. And I? I definitely love her. I sure wish I say it enough, I don't and now it's sort of awkward to say so without an occasion. (Thank God for Mother's Day right?) I know this is cheesy, and I'm not likely to ever show this to my mom, but it doesn't matter. If I'm to start a blog, I might as well start it right and say the things that really matter to me.
Now I wasn't exactly tagged by Dianne, I sort of saw her post and tagged myself. I think it's a worthy cause and since there is no specific theme for this week I thought I'd go ahead and hit 2 birds in 1 stone. :)

1st Bird: PhotoHunt. Just found out about this last night after coming across Aloha Penny's entry and I got intrigued. Now I'm not much of photographer, but it's really quite simple. A theme is given for each Saturday. I just need to post a photo that best represents the theme and voila!

2nd Bird: A Mother's Day meme. Rules are simple: (1) Post a photo of you and your mom together and include "I heart my mom" somewhere. (2) Tag your friends! I'm only tagging a few people: runaway cat, tiffy, cams, maybe arbet, and carney. If you feel like doing this, just go ahead and do what I did, tag yourself!
Here's another one for the road!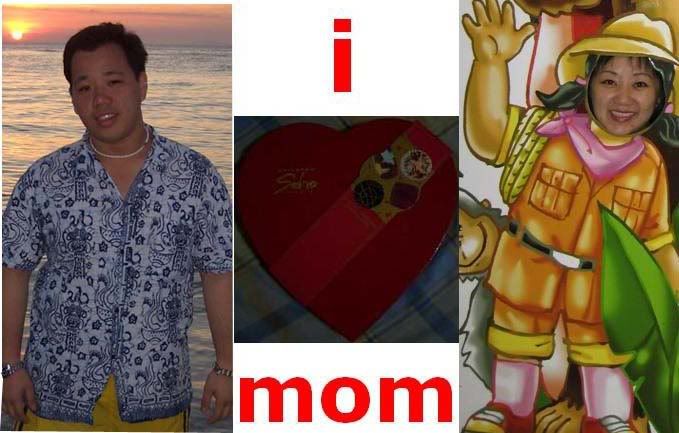 Yep, that's the chocolates I'm giving her. (courtesy of my friend Pia--I'm sure you don't object right?)
PhotoHunt