Yep! It's my natural father's birthday last Sunday, (
no hidden meaning)
. And I don't call him pappy in real life too, I just thought it would sound cool (which I guess it doesn't.)
So where did we eat? There's actually an interesting story to that. See when we went over to pick my dad (no we don't call him that either) up to go out, he insinuated wanting to invite the whole family (meaning his brother's family) which we don't mind except it seems he wants to go somewhere expensive. Now, I'm not being a cheapskate or anything, but I did think spending a fortune to show off in this bad economy is definitely not smart.
So off we went to find a flashy yet not too expensive place to eat. And guess where we ended up making reservations for?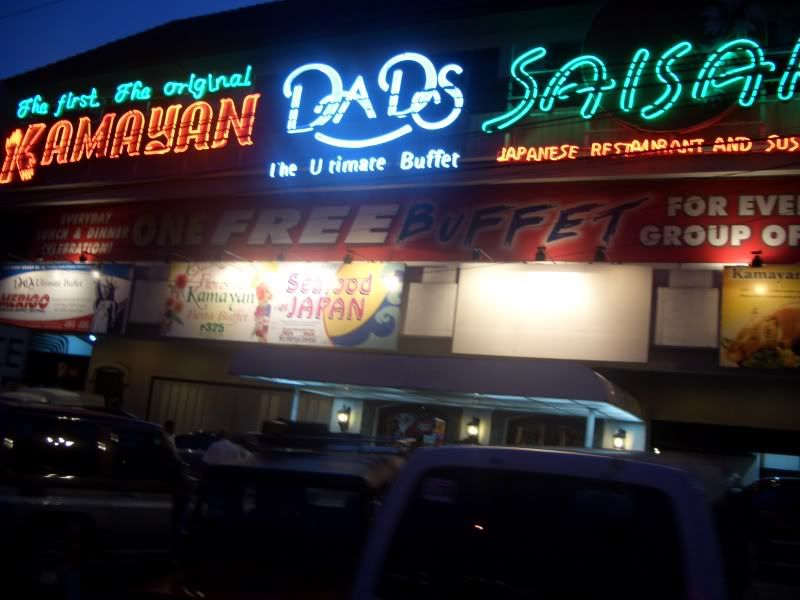 At P580 per hear, it's not exactly cheap, but we have to accede to something right? It's our dear daddy's (nope still not this one) birthday anyway.
A table for Mr. A King please! (yeah yeah, I've fallen in love with taking pictures of everything.) And just a small sample of what I ate.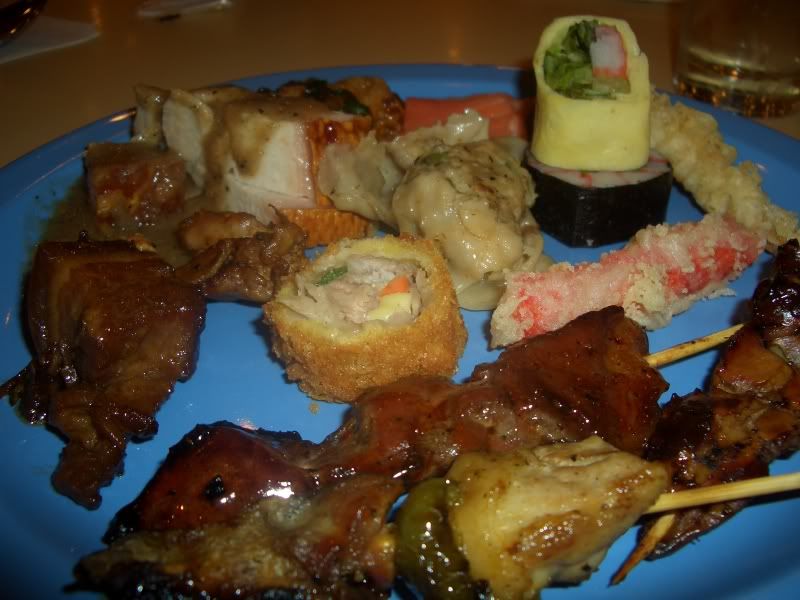 (S-wise from the top we have salmon sashimi, ebi and kani tempura, a couple of strange looking maki, gyoza, lechon de leche, pork humba, fried round thingy, and to round it off, as stick of pork bar-b-q, chicken yakitori and skewered liver)
Yes, I'm such an amateur photographer. But the dessert's good right?
And how can I forget the all-time Filipino favorite, the halo-halo bar?
All in all, we had fun, even though they decided to talk about business problems in the middle of the whole thing.
Not at all a very good photo since the food attendant who took it was overeager. But the family's there, and my gramps is smiling. The little one is my new nephew, my first and only nephew in fact. He just turned 6 mos. last Sunday.
Don't be scared little one. The world maybe big and terrifying sometimes, but it can be amazingly beautiful as well.



Happy birthday Papa! We don't see eye to eye on a lot of things, but one thing's for sure, we love you! :)