Yesterday I went to Robinson's Midtown Mall with JC, Vlad and Cheng (Vlad's lady love) after our high school reunion. When we were looking for a place to eat dinner, JC suggested going to Mr. Choi's Kitchen. Now I've tried Mr. Choi's Kitchen a few times before, their food's good enough, but the price isn't... shall we say, budget friendly. So while the
Manila Foodistas' review
made my mouth water, it sure made my wallet feel inadequate. Being the straight forward guy that I am, I told him that Vlad was actually trying to scrimp on cash--no chance he'd go for it.
Of course JC felt for him, after all he's a cheapskate too... must be why we're all friends. He said that this is the precise reason why he chose this particular place. Huh?!!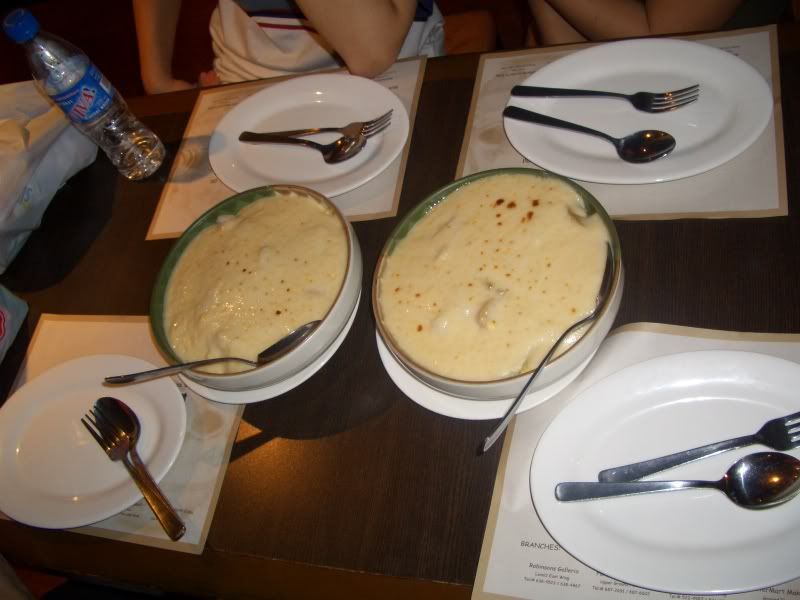 This is his bright idea--the Fish fillet Baked Rice!

For only P175 you get a generously served rice meal good for 2 (or 3 if you're a light eater). That amounts to P90/head including a P5 tip! Not that we left just P5 mind you. Their price is VAT inclusive and they don't charge for the service anymore.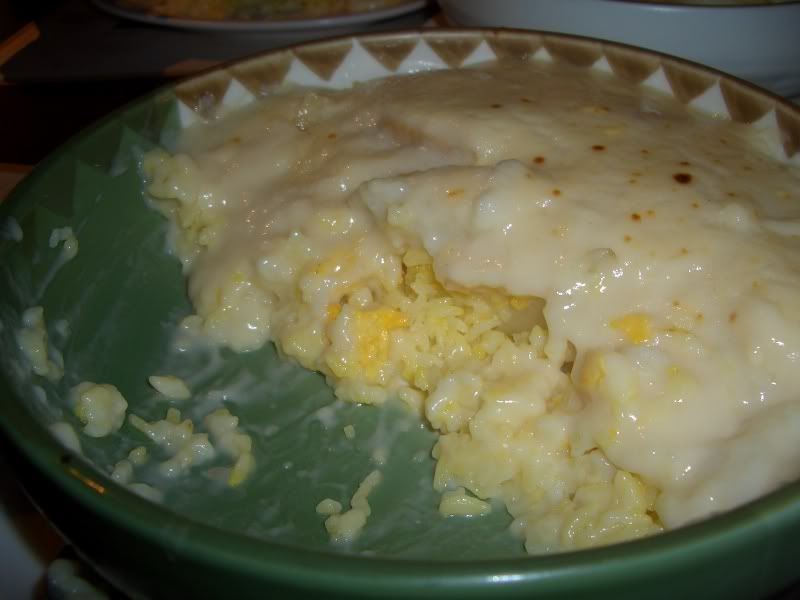 Here's a photo of my share.

Best of all the the fillet was generously proportioned, the fried rice went well with the sauce and the serving of the cheesy sauce was bountiful--enough to satiate my appetiete and that's no mean feat!

Sure you might find it unappetizing--like what one might feel looking at pig slop, but I bet as soon as the first spoonful touches your palate you'd stop minding because then you'd be to busy pigging out (even sloppily perhaps).